While we have a history of completing fantastic projects for our clients on time and on budget, Robinson Builders is best known for personal service and attention to detail. When you hire us for your custom home or remodeling project, you get the owner of the company managing your project. He is on the jobsite often several times a day, conducting inspections or directing the work of the construction teams. This hands-on involvement helps us achieve the level of perfection our clients deserve.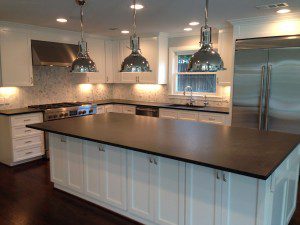 Other reasons to choose Robinson Builders include:
Creativity
As a design/build construction company, you can trust us with developing a great plan for your next project. Not only do we work with several local architects, but we ourselves have the experience to offer creative solutions for your building ideas.
Knowledge
Building technology is evolving faster than ever before, so our team is constantly learning about the latest industry trends and products. Often we are able to offer options and solutions to our customers that they didn't even know existed!
Craftsmanship
We have strict quality standards for every construction and remodeling project, no matter how large or small. Our homeowners enjoy knowing we have high expectations for every project, and appreciate that we inspect all jobs on a regular basis to ensure these high standards are maintained.
Reasonable Cost
We may not be the low bid on a every project, but we are confident we will deliver the best value for the money. In addition, our estimates are thorough and account for all the work necessary to complete the project. We're also happy to work with our clients to suggest cost-saving options so a dream home doesn't remain out of reach.
Licensed and Insured
Robinson Builders is a licensed residential contractor and remodeler in Ft Worth and the surrounding areas.  We are covered by a 2 million dollar liability insurance policy. We can also offer builders risk insurance to protect the improvements to your property.
Of course you don't make an important decision like building a new home or starting a remodeling project just based on what you read.  We invite you to give us a call at (817) 371-7514 for a no-obligation conversation about your project.  We'll listen, ask questions and together we'll decide if it makes sense to develop an estimate.