No room is more important than the kitchen when you're remodeling your home. An updated kitchen gives you the greatest return on your investment, and backsplashes serve a practical purpose by protecting walls from steam, grease and other everyday kitchen messes. Adding a new kitchen backsplash as part of a remodel is a relatively inexpensive touch that can make a significant impact.
Stainless Steel
For many years, stainless steel was strictly the domain of restaurants and commercial kitchens, but as times and tastes have changed, consumers have come to appreciate the stylish ease of use that it offers. Steel is durable and virtually indestructible, while also providing the easiest of surfaces to clean. A great way to incorporate a stainless steel backsplash is to integrate it with a stainless steel range hood, as pictured here: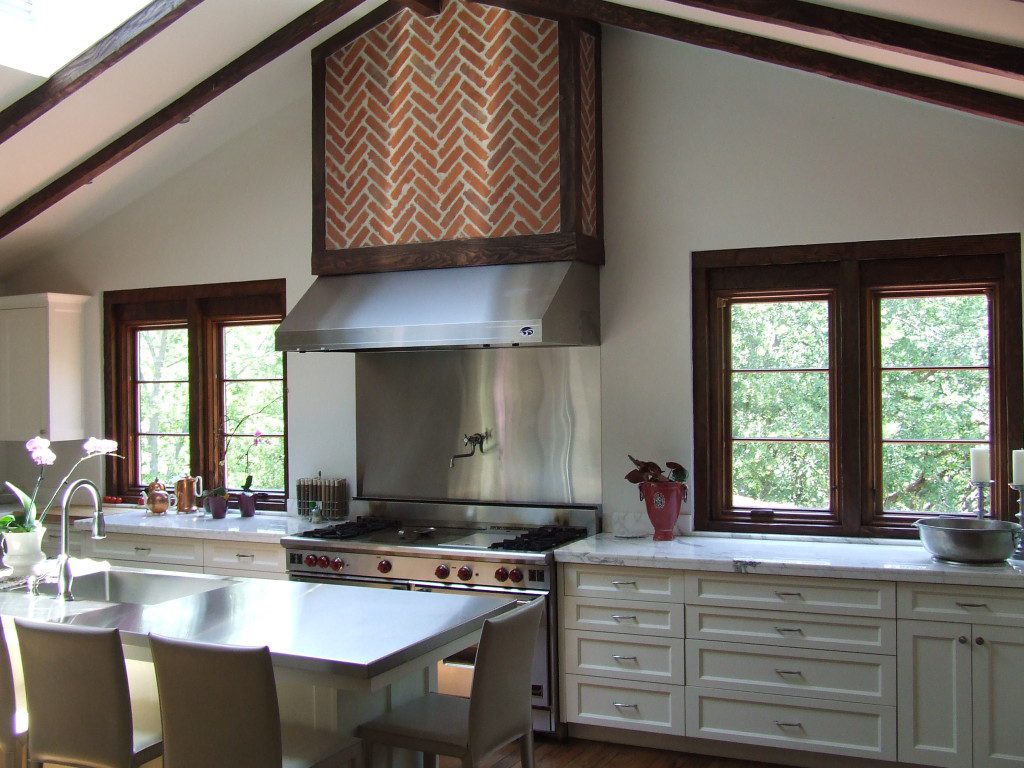 Ceramic & Porcelain Tiles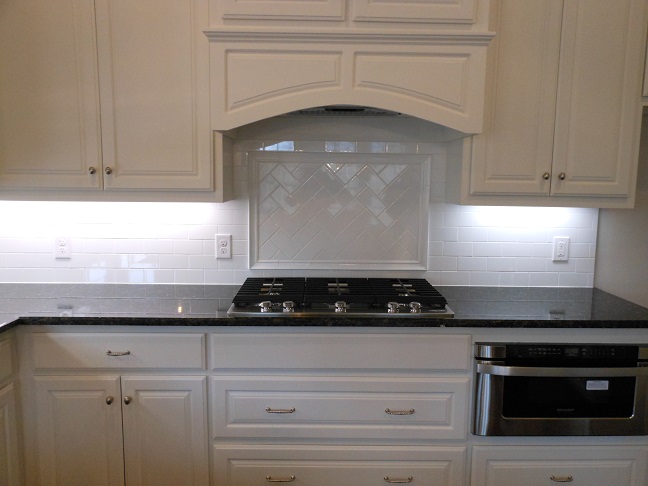 Both extremely popular backsplash options, there are pros and cons of each to consider before making any decisions. Porcelain is a much denser material and less likely to absorb water, which reduces the likelihood of stains. It's resistant to allergens and bacteria, making it a great choice for kitchen applications. Ceramic is a less expensive option, but equally as attractive as porcelain and available in as many colors and styles. The down side is that it's less durable and resistant to water than porcelain and thus requires more maintenance to resist long term wear and tear.
Art Glass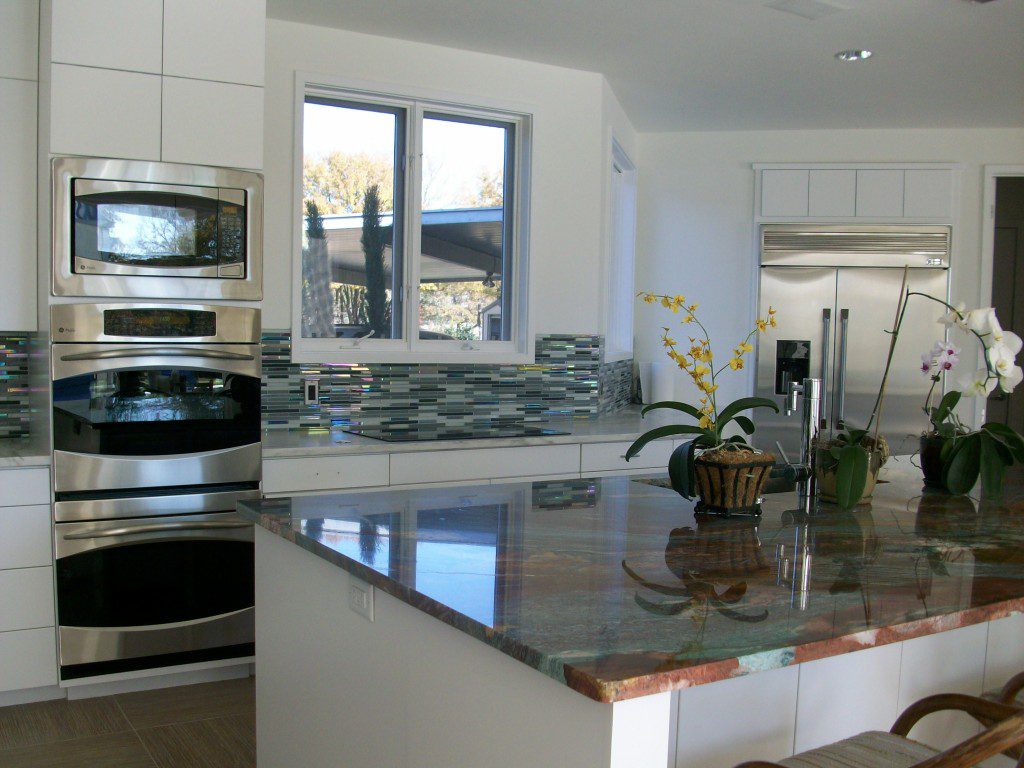 Art glass can personalize a kitchen and add some color without changing the basic character of the existing décor. Glass allows light to play off the tiles during the day and night and their transparency creates a dimensional effect, which makes the kitchen appear larger. In terms of function, it's important to determine what type and color of grout would go best with your glass tiles, because the color of the grout changes the perception of the tile.
Handpainted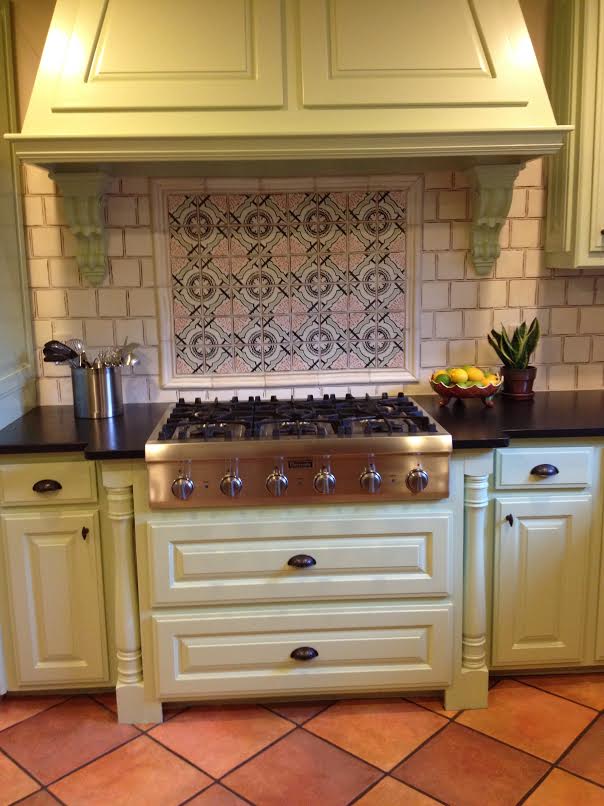 Handpainted tiles are the perfect choice for the homeowner who wants an intricate pattern or very specific aesthetic. You might be surprised to find the wide range of beautiful artisan designs on the market. Whichever pattern you choose, make sure that the tile is professionally sealed in order to protect it from everyday wear and tear. We love the rustic look that this backsplash provided to a kitchen in Fort Worth.
Installing a backsplash is just one small way to add color and warmth to any kitchen and liven up a home in the process. When we remodel a kitchen at Robinson Builders, we take all the little details into account and bring them together to create a truly exceptional room. If you are in the Fort Worth, TX area, contact us to schedule a free kitchen remodeling consultation.