The Fort Worth area may be blessed with relatively mild winters, but I think we can all get excited about the coming of spring! With that in mind, it's time to start considering how to make the most of your backyard space. If you have an outdoor kitchen or living room in mind, now is an ideal time to get started. Consider these questions now to gather a clear idea of your ideal outdoor space and what it will take to make it a reality.
What's Your Dream?
Making your vision a reality is a simple matter of deciding just what you want out of the space. Should it function as a basic outdoor gathering spot as with the traditional outdoor living room? Should it have a fireplace? What about cooking capability in the form of a partial or full kitchen?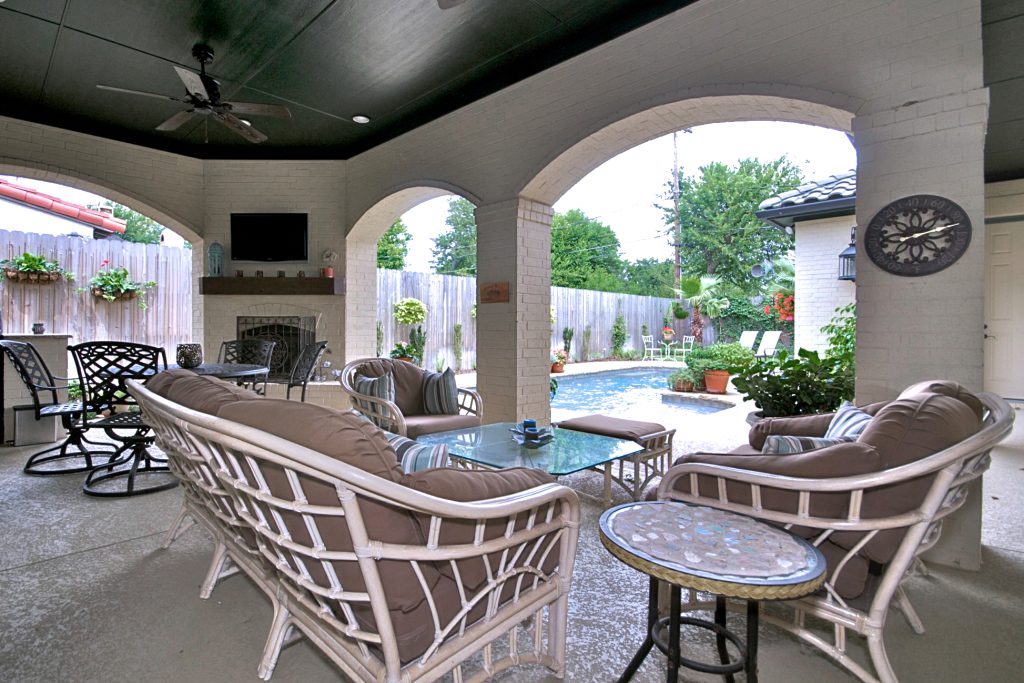 What's Your Budget?
Many of your decisions will be determined by your budget and how much you are willing/able to invest in the project. For instance, outdoor kitchen appliances cost more than regular appliances, and the intricacies of exterior plumbing/electricity carry with them a higher price tag—thus making an outdoor kitchen more of an investment than a simple gathering space. Whether you choose to keep the space attached to the rest of the house or as a stand-alone oasis in your yard also impacts the cost (with an attached structure being less expensive than a detached one).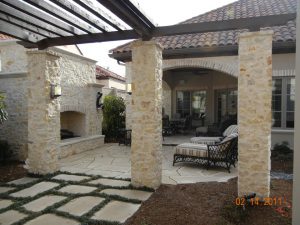 It's also important to consider a different kind of budget—the amount of unused space in your yard. It is best to strike a balance between green landscaping and the outdoor living structure, so take that into consideration. A kitchen/living space will probably take up more room than a simple gathering space.
What's Your Climate?
As mentioned, North Texas is an ideal place for outdoor living thanks to generally agreeable weather and low rainfall. This means that your space will be well-suited for year-round use (especially with all weather ceiling fans/space heaters).
What's Your Style?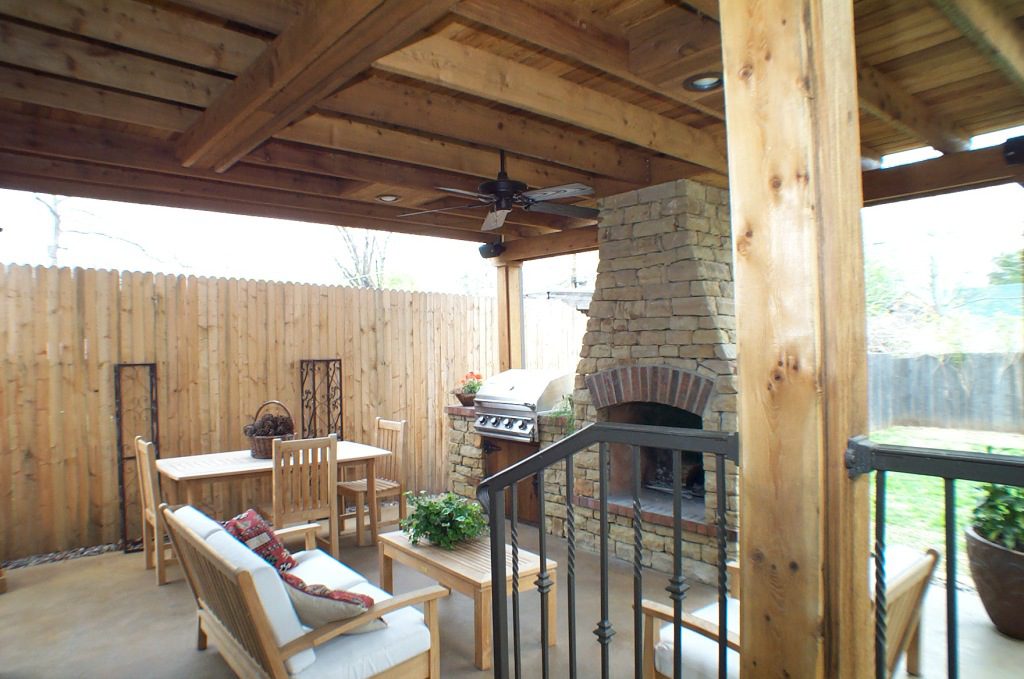 Exposed framing or timber construction is popular because it gives spaces a rustic, woodsy feel. That said, it can make hiding wiring and plumbing quite challenging and expensive. For this reason in addition to creating a "seamless" appearance, many homeowners choose to stick with the existing aesthetic of the home.
No matter which specific type of outdoor living area you decide is best for your home, family and budget, here are a few general things to keep in mind.
Consider exposure. No one likes moldy seat cushions or countertops that crack when they thaw after a freeze. Be sure to choose weather resistant materials, from furniture to pipes to flooring.
Don't forget about entertainment. The best time to incorporate an outdoor sound system or television is during initial construction. This may seem like a frivolous "extra," but most people end up wishing they had had entertainment features built in from the beginning.
Think about the overall layout. An outdoor living area, whether attached or stand-alone, should be a natural continuation of the indoor space. When deciding where to place it, where to put the entrance points, etc, You should consider the ideal foot traffic path from indoors.
Lastly….
Work with a seasoned professional. Thanks to the technical intricacies unique to outdoor living area construction, it's incredibly important that you choose a contractor with the skills and knowledge to do the job right. The team at Robinson Builders are experts at creating beautiful, functional outdoor living spaces (check out our outdoor living gallery for examples of work we've done in the past). Your outdoor kitchen or living room should be just as safe and comfortable as the kitchen or living room inside your home. Let us make your vision a reality. Call Robinson Builders today at (817) 371-7514 or contact us online to learn more.