With a Laundry Room Makeover…
No one loves doing laundry (and if you do, we've got a few baskets of clothes for your washing and folding pleasure), but making smart and stylish modifications to the laundry room is a way to make the process a little less tedious.
Get Organized
Because it is a space with a lot of foot traffic, the laundry room (or perhaps "space," if yours doubles as a mudroom) can become a bit of a mess. Without the proper storage solutions, it's difficult to keep detergents, hampers and everything else you need for laundry where they should be for ease of use.
When building a new home or remodeling an existing one, we recommend creating custom storage spaces that serve specific purposes based on the laundry needs of your family.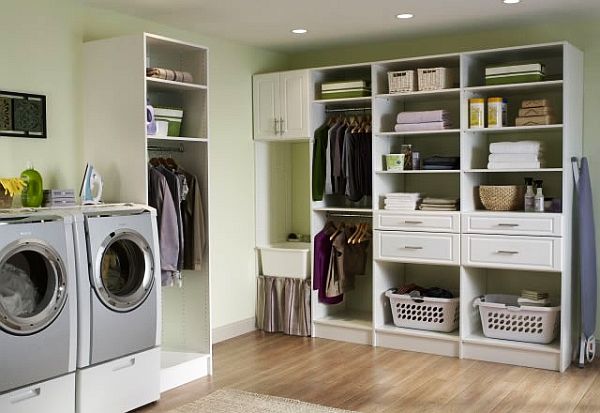 An incredible shelving concept from Decoist
Keep Functionality In Mind
In addition to creating lots of storage for all the miscellaneous items that make clean clothes happen, consider what you want functionally out of your laundry room. Have you ever thought about adding an island in the laundry room for sorting like this one from Décor Pad?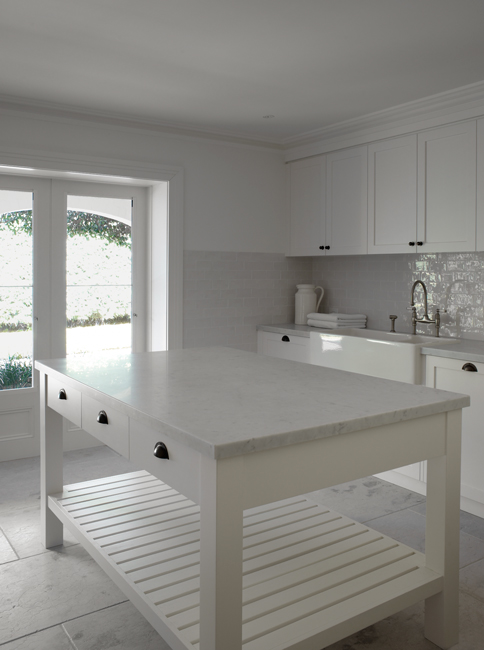 Another modification might be a built-in drying rack for delicates (no more hanging them on the shower rod!).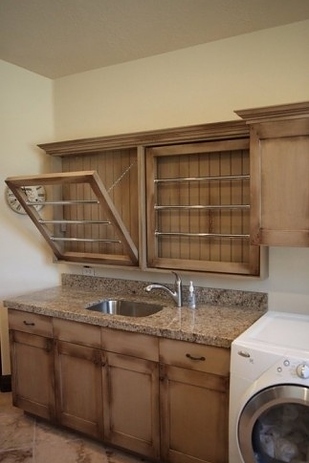 Source: Quadstar Design
Entertain and Inspire Yourself
Since doing laundry is a fairly "brainless" activity, one way to make it go faster is to install a built-in entertainment center with a TV and iPod/iPhone connectivity. This way you can finally watch the show that's been sitting in your DVR or listen to your favorite music, all while completing a necessary chore.
Another beautiful modification to any laundry room is a skylight. Especially in a smaller space, skylights can open up the room and enhance a "fresh and clean" aesthetic. A little sunlight might be just what you need to make you smile while getting laundry done.
While some of these laundry room upgrades are attainable for do-it-your-selfers, we recommend working with a home remodeling expert to create the perfect storage design for your home and your family. If you are in the Fort Worth area and are looking to build a new home or renovate your existing one, call or contact Robinson Builders.