We believe that the master bathroom should be one of the most relaxing rooms in a home. As it is often the first place a person visits when they wake up in the morning and the last place they visit before they go to bed, the master bath needs to be supremely functional and comfortable. By adding certain design elements to the bathroom, you can turn it into a luxurious haven.
Chromatherapy Bathing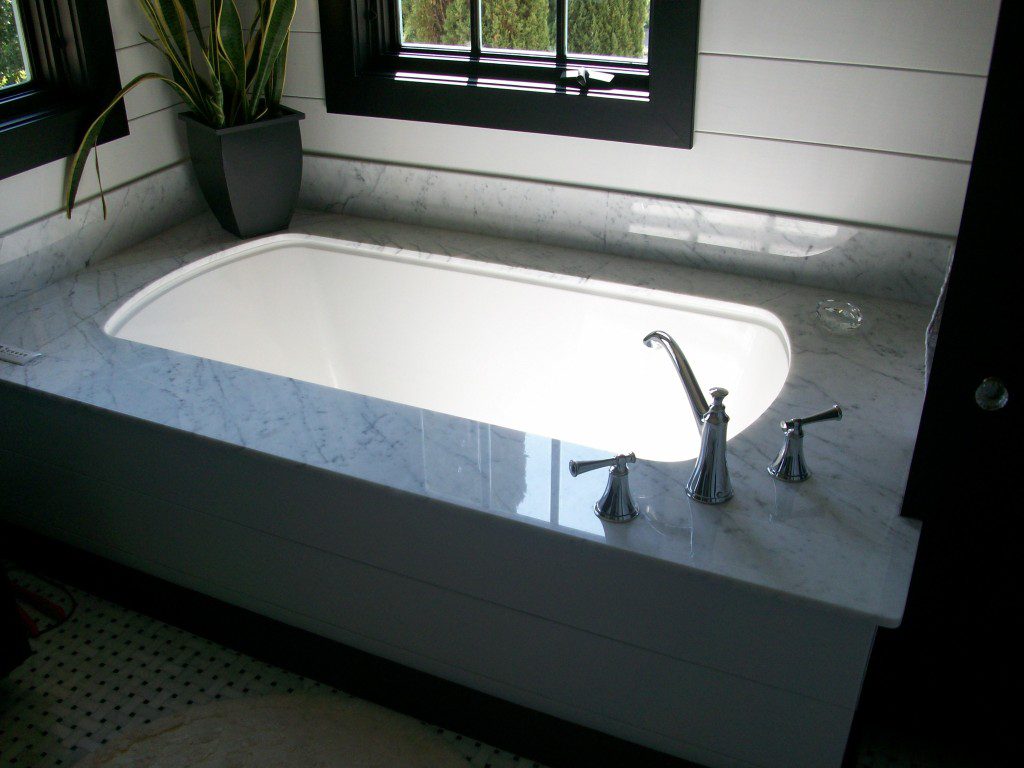 Feeling stressed and need a new way to relax? Try Chromatherapy bathing! Chromatherapy is a lighting system that uses the soothing qualities of color to ease your mind and body as you relax into a warm bath. Though it is hard to see in this photo, this bathtub incorporates a chromotherapy system. Learn more about the power of chromotherapy on the Kohler website.
Custom Shower Enclosures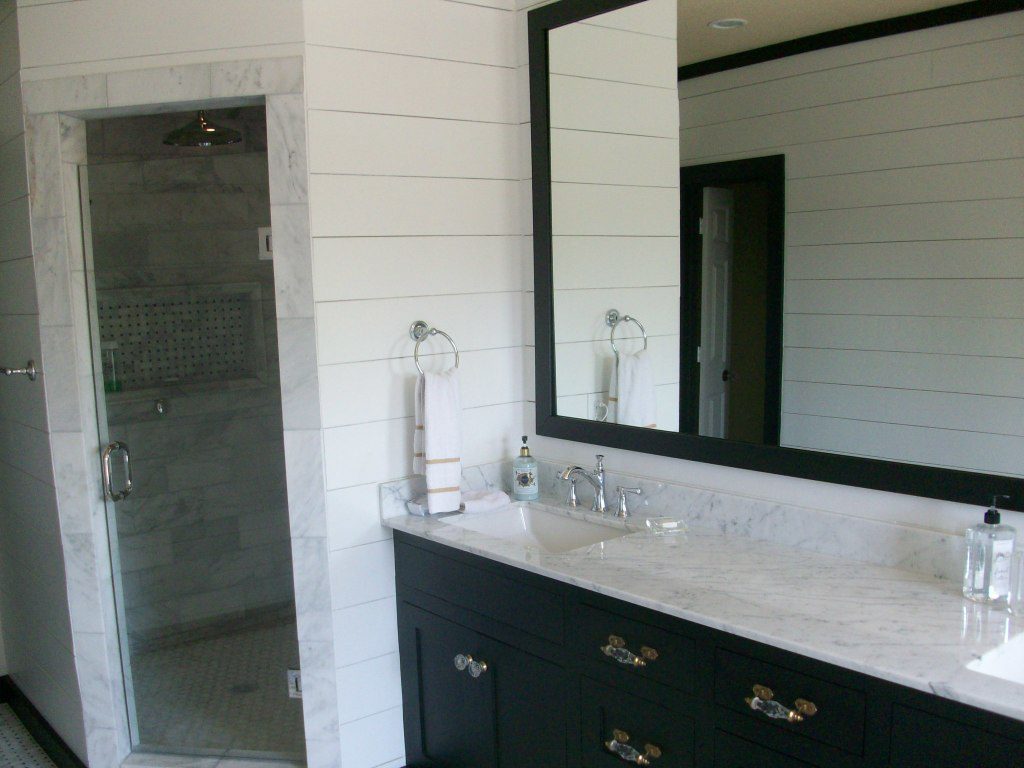 With the right design, a shower can be the crown jewel of your master bathroom. The custom walk-in shower pictured above is almost like a room unto itself. Other popular types of showers include open showers and frameless enclosures (pictured below).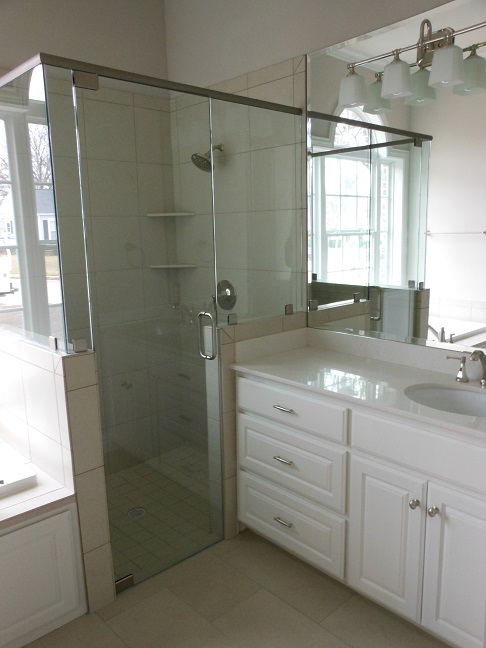 Non-Traditional Furniture
Think cushioned chairs are only for the living room and bedroom? Think again. One way to enhance the master bedroom is to incorporate comfortable furniture pieces and antique vanities.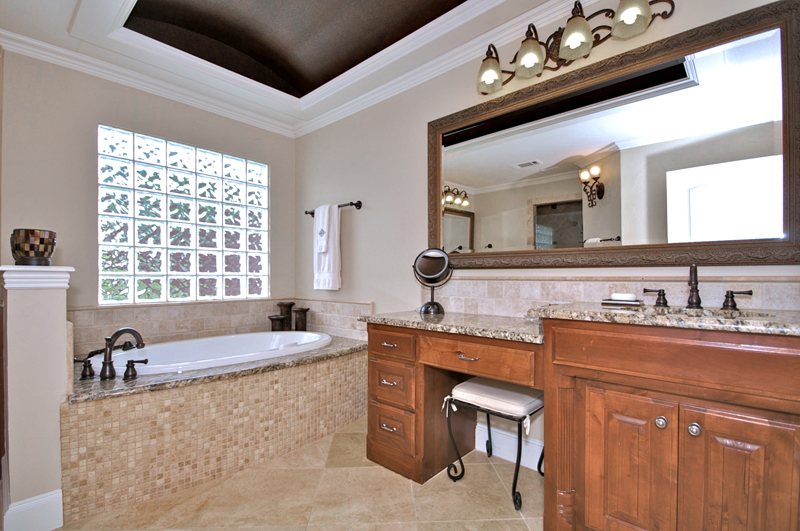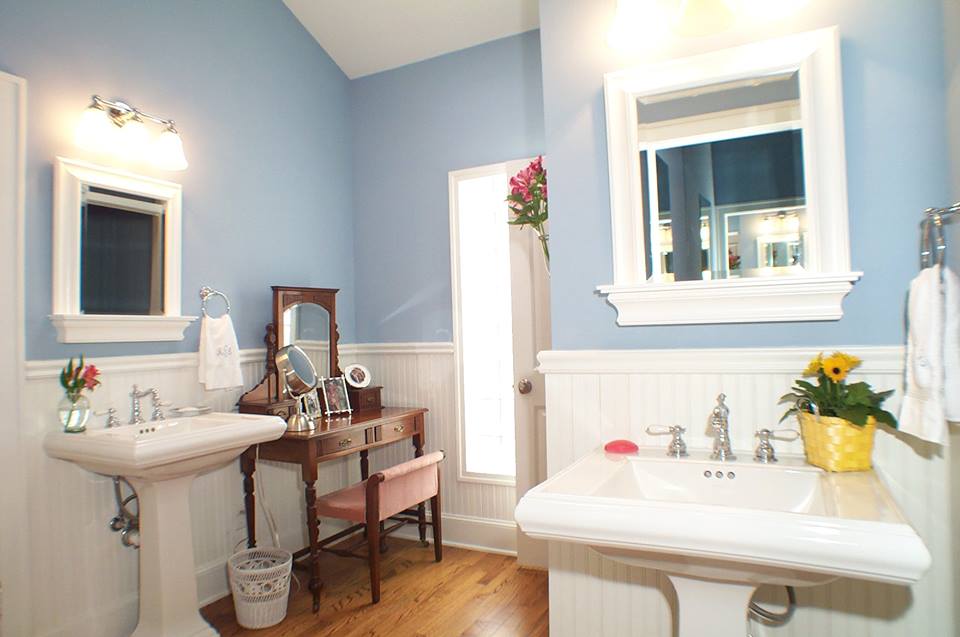 Unique Lighting
The ideal lighting scheme in a master bathroom adds to both its function and its ambience. Combine recessed lights, windows for natural sunlight and a tasteful chandelier for the best of all worlds.  Here we've incorporated a chandelier over the bathtub along with plenty of sunlight through a large window.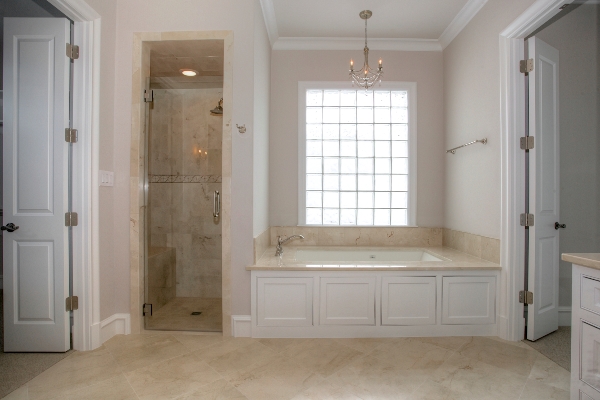 When It Comes to Your Master Bath, You Shouldn't Have to Compromise.
Are you satisfied with your master bathroom? Is it a place where you feel comfortable getting ready in the morning and relaxing before bed? If it is time for a bathroom remodel or large-scale renovation, contact the design-build experts at Robinson Builders. We specialize in upscale, luxury home remodeling. Visit the Bathroom Gallery to see some more examples of our work and call Robinson Builders today at (817) 371-7514.