Remodeling a bathroom or designing one for a new home can be overwhelming. With the ever-present idea flow from home improvement inspiration sites like Houzz and Pinterest, a homeowner may not know where to start when it comes to designing a unique, beautiful bath. The bathroom remodeling professionals at Robinson Builders like to help homeowners think outside of the box and make bold choices in order to create a bath that fits their personal style. Consider these ideas for unconventional design touches.
Mix Up Placement of Bathroom Fixtures and Furniture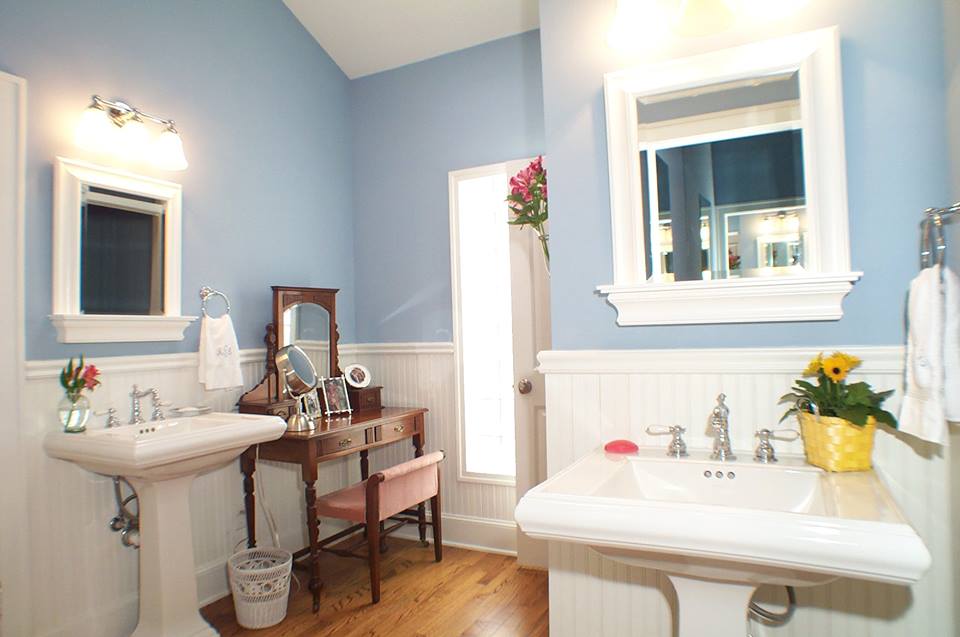 Who says that dual sinks have to sit side by side? For a recent Fort Worth remodel, we thought it would be striking to place two pedestal sinks on different walls of the bath and to integrate an antique vanity into the scheme.
Use a China Cabinet for Towels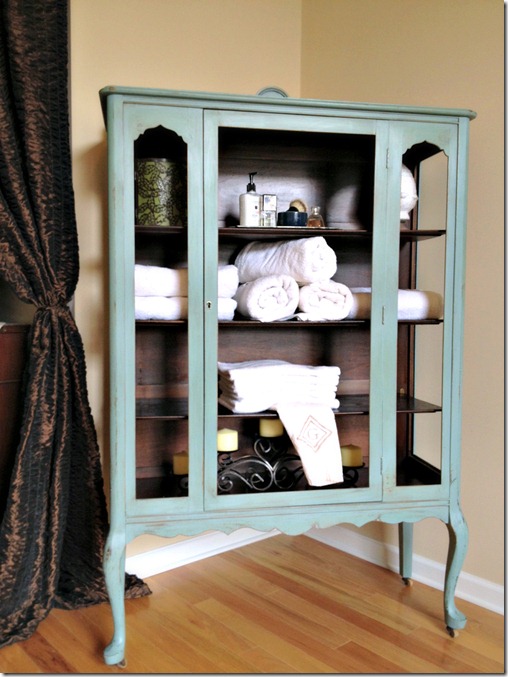 These days, not everyone wants to display their fine china in a traditional glassed-in china cabinet. If you have an older one on hand (either yours or one acquired from a yard sale or antique store), consider using it in the bathroom as an attractive storage space for towels and toiletries. We think that Simply Reinvented did a lovely job of repurposing this cabinet into a linen hutch–a great alternative to the conventional linen closet. She took out the glass panes, but it would look nice either way.
Upcycle an Antique File Cabinet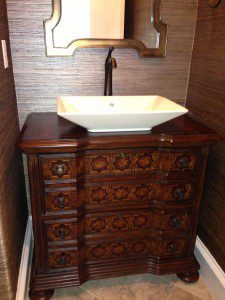 While on the subject of repurposing, we wrote a post a while back about how a few homeowners used file cabinets as vanities in their powder rooms. Check out the post here.
Don't Be Afraid of "Non-Bathroom" Furniture
We've touched on this a bit already, but it's important to emphasize the potential effect of utilizing furniture that isn't generally found in the bathroom. Examples include: barstools, upholstered chairs, bath-side side tables, and many more. We particularly love the look of this master bath.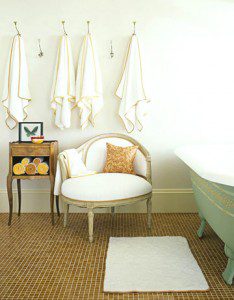 For more ideas and to discuss your next bathroom remodeling project, call or contact the team at Robinson Builders. We pride ourselves on offering the Fort Worth area innovative, quality home remodeling and construction.